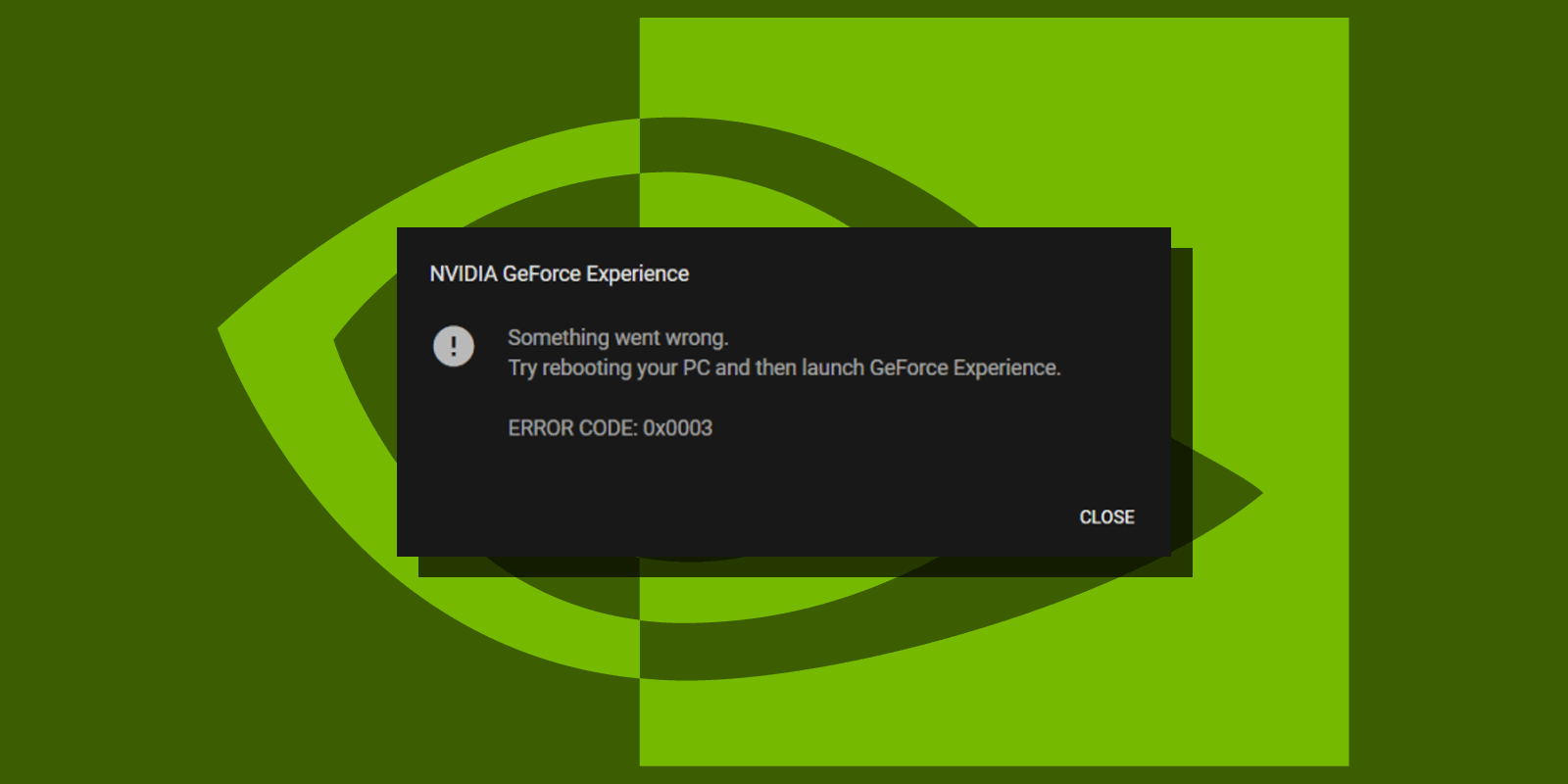 How to Fix Error Code 0x0003 Something Went Wrong in NVIDIA GeForce Experience
If you encounter NVIDIA's GeForce Experience error code 0x0003 "Something went wrong" the problem is usually a minor one and can be fixed easily.
This guide explains how to fix Error Code 0x0003 in GeForce Experience in Windows 10, Windows 11, or earlier versions. Before proceeding, make sure you try a restart of your computer or laptop. If that doesn't work, use the solutions listed below.
Fix NVIDIA Services
The first thing you should do to troubleshoot the 0x0003 GeForce Experience error is to check if the required NVIDIA services are configured correctly:
Hit Windows + R keys or right-click the Start button and select "Run". 
Type "services.msc" and press Enter.

Locate the NVIDIA Display Controller LS Make sure it has "Running" status and Startup type set to "Automatic".

If it's not, double-click the service, set Startup type to Automatic, apply settings, then start the service.

Repeat the above steps for the NVIDIA LocalSystem Container service if it is present in the services list.
If NVIDIA NetworkService Container and NVIDIA FrameView SDK services present in the services list, their Startup Type should be set to "Manual", not "Disabled".
After correcting the settings and starting the services try launching NVIDIA GeForce Experience again to see if the "Something went wrong" error was fixed. If the issue persists, the problem may lie elsewhere.
Reinstall NVIDIA GeForce Experience and Graphics Drivers
Another approach that may fix Error Code 0x0003 in NVIDIA GeForce Experience is to simply reinstall the program:
Press Windows + R keys, type "appwiz.cpl" and press Enter.
Select the "NVIDIA GeForce Experience" app in the "Programs and Features" list and click "Uninstall/Change".

Confirm NVIDIA GeForce Experience removal.

Download GeForce Experience installer from the official NVIDIA's website https://www.nvidia.com/en-us/geforce/geforce-experience/ and use it to install the app again.
Try launching GeForce Experience again after the installation.
If the above method didn't work, try downloading the latest drivers for your graphics card from NVIDIA and perform a "clean" install to see if it helps.
Network Issues That Affect NVIDIA GeForce Experience
When NVIDIA GeForce Experience cannot connect to NIVIDA servers it may also cause the 0x0003 "Something went wrong" error. The below steps might help:
If you've installed Antivirus, Firewall or VPN software recently, try disabling it and see if it resolves the issue.
Type "cmd" in the Windows search, right-click the result and select "Run as administrator". Type the netsh winsock reset command, press Enter, close the Command Prompt then restart your PC.
Use Windows "Network reset" option found in advanced network settings to reset network adapters and settings to defaults.
Finally, if one of the above solutions worked for you, it would be great if you share your success and the method used in the comments below.